Kerala FOlklore Museum A cultural hub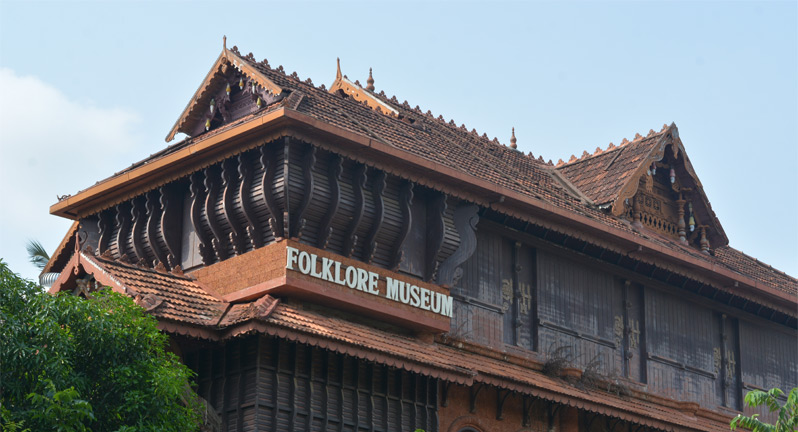 Kerala Folklore Museum is the only architectural museum in Kerala with the essence of the life and culture of the common man over the past 1000 years. It is also a cultural hub which contains :-
'Face Art Gallery'- for Art & Antiques.
'Folklore Theatre'- Live performances of traditional art forms & cultural activities.
'Spice Art Café' -, to experience the real culinary taste of traditional Kerala. 'Souvenir Shop' - to buy real ethnic antiques and tribal artifacts.
This is a treasure trove of stone, wood and bronze sculptures, ancient terracotta, Stone Age objects, jewellery, paintings, oil lamps, musical instruments, tribal and folk art, wood works, utensils, masks and traditional art forms etc. There are around 4000 artifacts from tiny to large size on display. This unique cultural project aims to provide art education to the students and to help provide visual and academic knowledge to the art lovers, researchers and travellers from all over the worl
The Temple of art
Orgin & the idea of a museum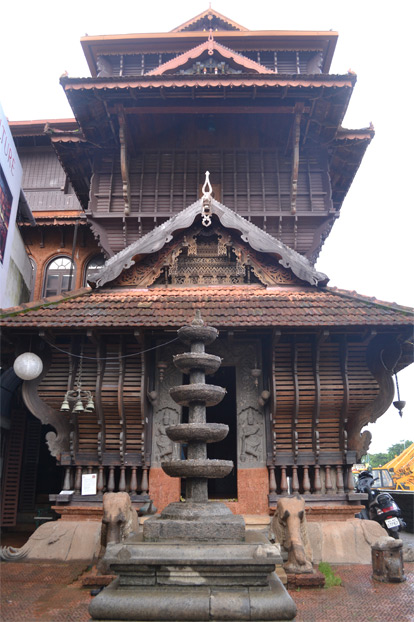 A passion for the ancient art became part of my life about 35 years ago. The journey began with a humble beginning, initially as a bread winning profession.
Gradually the profession got sacrificed in a natural manner and opened out a greater need to explore traditional art. I began researching, and the value of the art became more than its material value. Every antique object in our collection appeared priceless in material value because of its expression of knowledge of art. Then the vision to spread the knowledge in its real form became my motto.

We then org e came to understand from visitors the real feel of ancient art during the live performances in the house of antiquities. This gave us the satisfaction that the vision of spreading knowledge had been born. This home of antiquities, like any other place of worship, is our "Temple of Art".
We are proud to share the knowledge of art that this temple depicts to people all over the world. The knowledge it shares is unfathomable, but the large asset maintenance in individual capacity is beyond my financial means. Our belief is that no place of worship in this world sustains itself without believers, and we hope to look to the future for continuing with spreading the knowledge of art with unstinting effort.
We wholeheartedly welcome all of you to experience this "Temple of Art" to show the much-wanted light of hope for its future. Kindly accept our invitation to visit this temple, conceived and created by us, as a gesture of your love.
Promoters Profile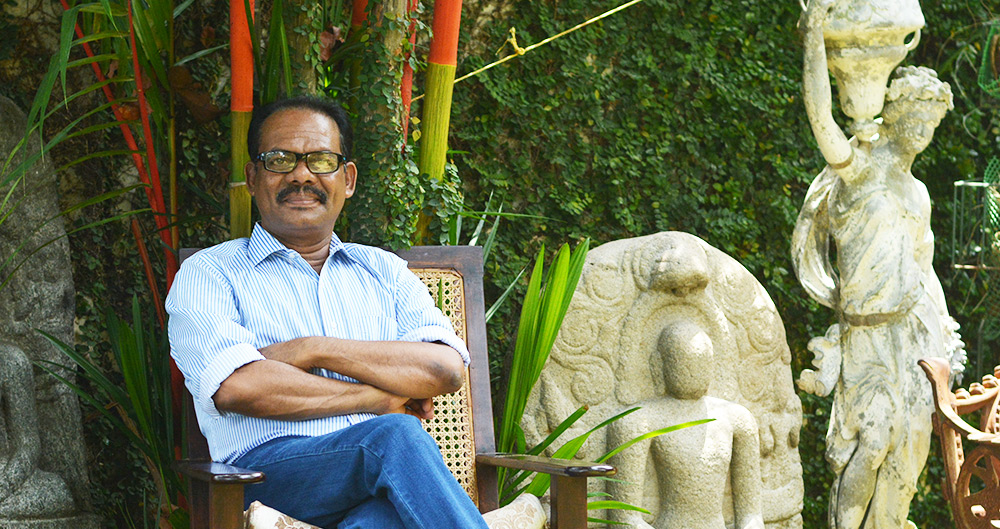 George J Thaliath, after his post graduation, joined his father Jacob.V.Thaliath, in dealing with Indian art. He has 35 years practical experience for evaluating antiquities and other art objects. Over this period, the extensive travelling around the Indian sub continent – from ancient cities to remote villages, royals to tribal huts, religious to ritual experiences - helped him to study more about traditional art. The interaction with different castes and tribes, communication with the indigenous artists, folklore studies etc helped him to promote 'Folklore Museum', Thevara, Kochi - 682013, India. This temple of art stands for the love of traditional art, culture and heritage of the common man and the respect for the creativity of all the neglected artists who lived in bygone generations. The practical knowledge accumulated over a vast period about art and ethnic heritage helped him to promote this cultural organisation with an intention to share the knowledge with all who love humanity. At present, he is practicing as an art consultant helping others to provide art education as well as assisting in starting private museums and cultural projects to preserve our invaluable heritage.
Aknowledgement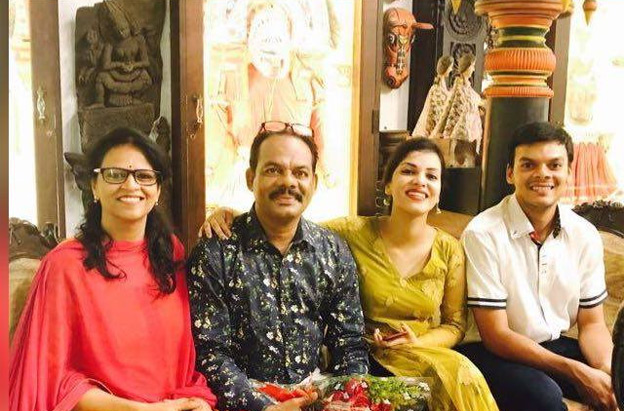 To my wife, Annie, for her constant encouragement and wonderful help which made my passion possible. She, along with my son, Jacob and daughter, Elsa sacrificed many years of their life, giving up the comforts of life to help me keep collecting the objects of beauty and to make Folklore Museum a reality.
My tribute to the great artisans, craftsmen, and their great creations - who lived through the past generations. These artists are remembered for their creativity, passion, tolerance and for their deep religious faith. My respect to those unknown and neglected artists who did not make any stamp on their beautiful creations. George J Thaliat